See on Scoop.it – Real Estate Agent -Virginia Beach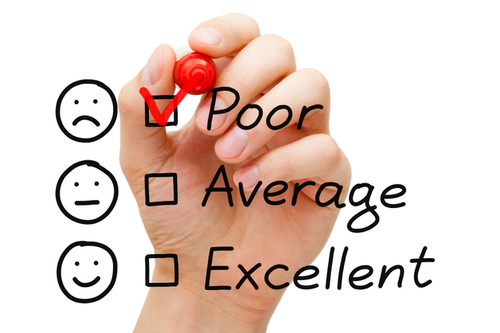 Your real estate business is only as good as the reputation it showcases to the world. With the expansion of online review sites and testimonials, it is more apparent than ever that real estate business owners need to work hard to earn sterling reviews — if they want the public's trust. One bad online review can tarnish the entire reputation of your agency. There are some customers out there that no one can please, but there are also poor reviews that can be placed by ex-employees, business rivals, etc.
It doesn't matter where your negative reviews come from, it matters how you handle them and the future of your company.

Negative Online Reviews Hurt Search Engine Rankings
A bad review is just one part of the problem. Poor reviews can harm your search engine rankings, which means less customers can find you online in the first place. Google weights their search engine results heavily on consumer review sites. So even if your company is on the first page of the search results, that search result might be a negative online review. That's not good if a customer sees a 1-star review for your agency because they are likely to move on to the other results that have positive star ratings.
Online Reviews and Consumer Behavior
Negative reviews tend to spawn additional negative reviews. When a customer sees that others have negatively review your real estate agency, if they don't have a 100 percent satisfying experience they too are more likely to leave a negative review. If, however, you have nothing but positive reviews, a customer who has a less than ideal experience might not bother. Too many negative reviews can also lead to loss of customers, bad publicity, etc.

What Can You Do To Thwart Negative Online Reviews?
You cannot please everyone — that is just reality. You can protect your agency from poor reviews online by always offering the best customer service possible. Encourage clients to submit their complaints in-person or through email. Then address those concerns the client has immediately. Often if a customer feels like you care about their negative experience and you work to rectify it, you won't find a poor review online later.
If you do find a negative review online, you can respond to that review. Remember that Google indexes your responses as well, so only respond to those negative reviews that you don't mind the world seeing. Offer a prompt, polite response to a negative review. Don't defend and definitely apologize. Consider offering the customer an opportunity to speak in person or write a solution you have already implemented so that future clients won't have the same experience.
Online reviews can be detrimental to any business and especially real estate agents. With the fierce competition, you need potential clients to want to contact your company. Therefore it is important you work hard to thwart negative feedback and handle the feedback you do receive with care.
See on www.kazadu.com